Breath Touch Movement: An Introductory Course
Discover how easy it is to feel good again!

A course with instructional video and audio for anyone who desires an introduction to self-care, gut wellness, listening, and the rediscovery of the fluid, dynamic body

The two elements of self-care introduced in this course, the relaxation of Unwinding, and the gentle power of Stillness-Within-Movement, will show you how easy it is to reconnect with your natural movement and inherent health.
New students are always welcome!
Begin by listening to my Introduction to the course. Study at your own pace and begin to relax and discover how to tap into your inherent health immediately.

Take a look at our Introductory course curriculum!
PDF- Disclaimer and Warning
Audio - Introduction
Audio - Why breathing is so important
Audio - A Guided Breathing Meditation
Audio - Breathing with the diaphragm
Video - Belly Breathing
Audio - Touch and Somatics
Video - Unwinding the Navel
Audio - Follow-up on touch
Video - Breath in motion 1: "Water Cycle Breathing"
Video - Breath in motion 2: "The Big Guy"
PDF - Some keys to the movement
PDF - Links & email contact
Audio - Closing remarks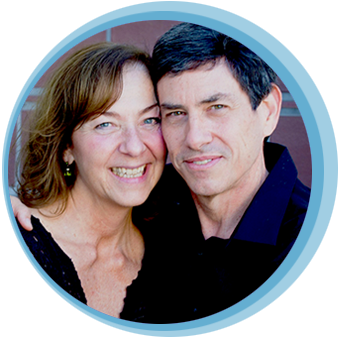 Your Instructors, Allison Post and Stephen Cavaliere
Allison Post is a somatic educator and integrative health coach with specialties in visceral and craniosacral therapy. She has been studying music, singing, and dance since she was four years old and brings rhythm and musicality to all that she engages in.
Stephen Cavaliere has had a lifelong interest in the global history of physical culture. He has taught various forms of Asian bodywork and movement practices for over thirty years and is a certified health and fitness coach.
Stephen and Allison have published two works with North Atlantic Press; Unwinding The Belly: Healing with Gentle Touch, and The Gut Wellness Guide. Their online offerings include The Gut Wellness Course, The Dynamic Body, and Breathwork and Somatic Touch, A Master Course with Allison Post. It is their mission to help the health and well-being of any student, anywhere in this beautiful world we share.
For students enrolled in either The Gut Wellness Course or The Dynamic Body Course, we offer discounts on online coaching sessions.
Frequently Asked Questions
Who can benefit from Breath Touch Movement: An Introductory Course?
This course is an excellent choice for anyone looking to start a self-directed or guided whole-body healing journey. The course will set you well on your way to teaching your body to find deep relaxation, improve digestion and metabolism, manage stress, sleep better, balance hormones including stress-inducing cortisol, and so much more. If you are a healing arts practitioner, a medical practitioner, or a mental health worker who wants to reset your own system before teaching others—or if you want to get started on self-care for you and your family—this is the introductory course for you.
How long does the course take to complete and how much time should I schedule to practice?
The total course content, audio and video, adds up to approximately 70 minutes of direct instruction. However, we suggest a minimum of one week to complete the course so that you can spend time practicing and absorbing the material. We encourage you to go at a pace that works best for you. The course is designed so that by the time you are finished you will have at hand several body-oriented and relaxation skills that you can apply to all areas of life.
What kind of format does the course follow?
The course has only one easy to follow module that you work through consecutively, in your own time. We have 7 brief audio lectures punctuated by 4 instructional videos, and one brief PDF of Links for reference. Please refer to the course curriculum above.
How long will I have access to the course material?
You will have access to the course through 2021.
Will I have an opportunity to ask questions?
Yes. We love questions. You will have an email link to the instructors which you can use at any time. Allison offers online coaching, if you choose to pursue that. Also, the online coaching is offered at a discount for those who enroll in either The Gut Wellness Course or The Dynamic Body Course.