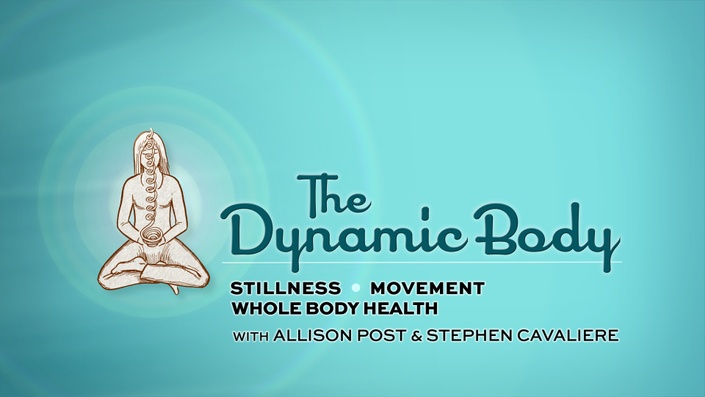 The Dynamic Body
A course with instructional video and meditative audio for anyone who desires to live a life free from dis-ease. Also, for professionals in the healing arts who would like to add to their toolkit.

Do you remember what it was like to play, and to bask in the feeling of just being alive?

Do you want to move and express yourself without aches and pains, worry and stress?

The Dynamic Body Course offers a set of skills that can be applied to healing, life and business coaching, teaching, parenting, and partnering.
Whatever kind of relationship with others you choose to engage in, it can be done with a grounded sense of self, with clarity and vision, and with a fluid and empathetic presence.

What happens when you combine deep listening with fluid movement?
Expression of health and wellness is unique to every individual, and it changes as we pass through every stage of life.
With gentle guidance and thoughtful practice, you can create the patterns of health that fit your life.
And new ways of expression will arise in the life you share with others.
Developing presence, easeful movement, and body wisdom is essential to so much that you do.

It helps with your flexibility, muscle strength, and range of motion in a gentle and relaxing way.
Your other movement, in daily life but also your regular exercise routines—even walking, running, or biking— will become more effective and enjoyable.
You are able to cope much better with anxiety, mood swings, and stress.
Your relationship with yourself, your self-talk and a healthy self image, will become more positive and supportive of how you want to live.
Your relationship with others will become easier, less confining, and more rewarding.
Your awareness of unseen boundaries will become more discriminating, and you will be better able to establish the clear and effective boundaries that you need to do your true work in the world.
Your skills in listening to others will deepen.
You will do the right thing at the right time, while always mindful and respectful of others.
You will discover a natural, balanced empathy for others, and be able work with others more effectively.
Any practices you engage in or therapy you participate in will be enhanced when you are relaxed, settled, and sensitive to your body's inner patterns of motion and emotion.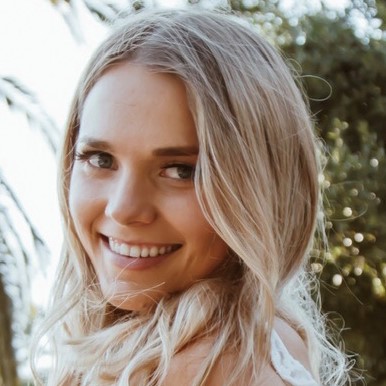 "The Dynamic Body Course offers a sense of connection and calmness in our crazy world. It has helped me get centered, be more in tune with my body than ever before, and assist me in whole body healing. Allison and Stephen are detailed, highly educated, and true healers. This course is fit for anyone and everyone and my entire family was able to benefit from it. I couldn't recommend Allison and Stephen's work more. The program is presented in a welcoming, useful, and enjoyable way.
I am so grateful to now have this knowledge to keep with me for life! "
-Klara Gera, San Francisco Bay Area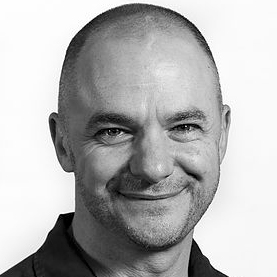 "The Dynamic Body online course presents the opportunity to study with two great masters of healing, Allison Post and Stephen Cavaliere. Since they published their first book, I have been following their work and incorporating their teachings into my life: their approach to gut healing, breathing, and especially, learning to be in close and deep contact with the self. This new course expands this study into the areas of stillness, and graceful, fluid movement. The movements and meditations they teach in the course are presented with simple and clear instructions. The teaching videos are short, easy to follow, and do not burden the student with fussy or complicated detail. These are practices of living and moving from deep within the body, resting and releasing stress, and coming to know ourselves deeply.
I have travelled to San Francisco twice to study with Allison and Stephen in person. I am so grateful to have the opportunity now to continue my learning from half a world away, via this online course."
-Justin Jacobs, Melbourne, Australia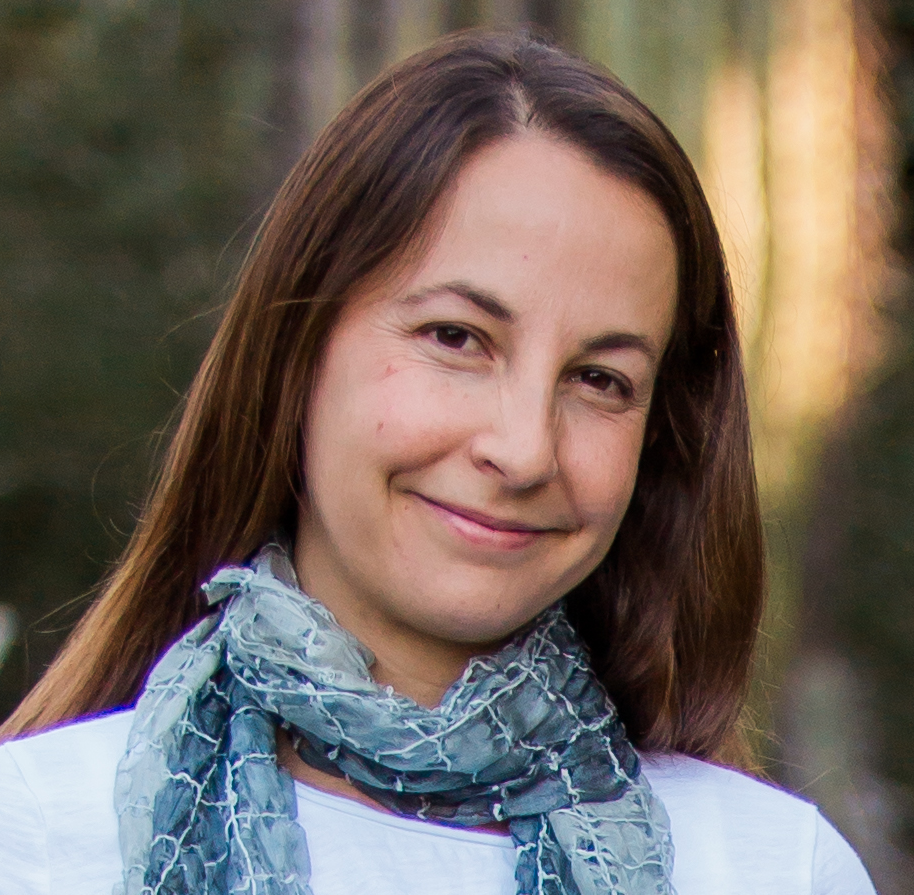 "Allison and Stephen have masterfully created a course that is thoughtfully and intelligently organized in an easy to navigate format. The relaxation audios are so skillfully and soothingly guided by Allison. Offering a deep state of relaxation and embodied presence, the audios are the perfect remedy for stress, sleepless nights, and anytime to connect more fully to one's body and breath. The qigong videos offer a clear and concise breakdown of the movements, followed up with a written explanation, that allows the viewer to immediately experience their benefit in a way that is easy to digest and integrate, and progress to deeper levels. So much wisdom, peace, and healing in a very accessible format. I would highly recommend this wonderful tool for health and wellness to anyone."
-Tia Hobbs, Yoga and Bodywork Practitioner

This course features:
The Dynamic Body Course features 7 learning modules and 3 bonus sections.
Each of the 7 learning modules includes:
- A meditative, body exploration audio recording that guides you deeper into the experience of your body, exploring the sensations of solidity and fluidity that will unleash Inherent Health, your natural capacity to heal and to feel vital and alive.
- Two narrated demonstration videos of subtle movement exercise that bring to life the deep relaxation, body awareness, and inner perception of the audio session.

- A brief PDF that highlights several keys to the movement that will guide you to the essence of moving with stability and fluidity
Course Bonuses!
All the Course Bonuses focus on ways to practice and apply the skill of being with stillness in movement, of living in a dynamic body.
BONUS #1 The Long Form Expand your new-found enjoyment of fluid movement. Discover and express your Inherent, Whole Body Health by stringing together the 14 movements you've gracefully learned in the modules, and you'll feel renewed by following through our "Long Form" Sequence. This is all about refining your skill by following a 25 minute, movement practice session. You'll see, and feel, how all the movements that you've learned in the modules build upon one another to open up new channels of inner- body communication. The ability to glide through a longer set of movements will train your nervous system to find tranquility and acuity in any situation.
BONUS #2 The Short Form What at first glance might seem easier, our Short Form strings together all the 14 movements, but each done for only 2-6 repetitions. The practice is designed to train flexibility of mind, of the letting go of rigid practice. It is also very useful for those times when you need a quick reset from the business of life, to establish boundaries and to settle and reorient to an aware body-mind state of presence.
BONUS #3 Sitting and Standing Practice Two short audio body exploration recordings that introduce optional approaches to practice the Dynamic Body. Conscious, aware presence, while sitting or standing, offers the prospect of putting it all together—stillness within motion, movement within stillness. The ability to abide in your dynamic body leads to your natural, conscious and unconscious engagement with your Whole Body Health.
We also offer students of The Dynamic Body Course discounts on online coaching sessions.
New students are always welcome!
Become familiar with the course curriculum with our Quick Start Guide. This orients you to the course and invites you to study at your own pace. Begin right away to learn the secrets to profound relaxation, inner perception, and more enjoyable movement.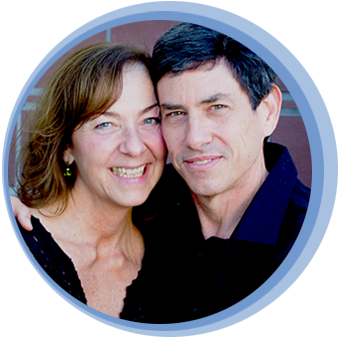 Your Instructors, Allison Post & Stephen Cavaliere
Allison Post is a somatic educator and integrative health coach with specialties in visceral and craniosacral therapy. She has been studying music, singing, and dance since she was four years old and brings rhythm and musicality to all that she engages in.
Stephen Cavaliere has had a lifelong interest in the global history of physical culture. He has taught various forms of Asian bodywork and movement practices for over thirty years and is a certified health and fitness coach.
Stephen and Allison have published two works with North Atlantic Press; Unwinding The Belly: Healing with Gentle Touch, and The Gut Wellness Guide. Their online offerings include The Gut Wellness Course, The Dynamic Body, and Breathwork and Somatic Touch, A Master Course with Allison Post. It is their mission to help the health and well-being of any student, anywhere in this beautiful world we share.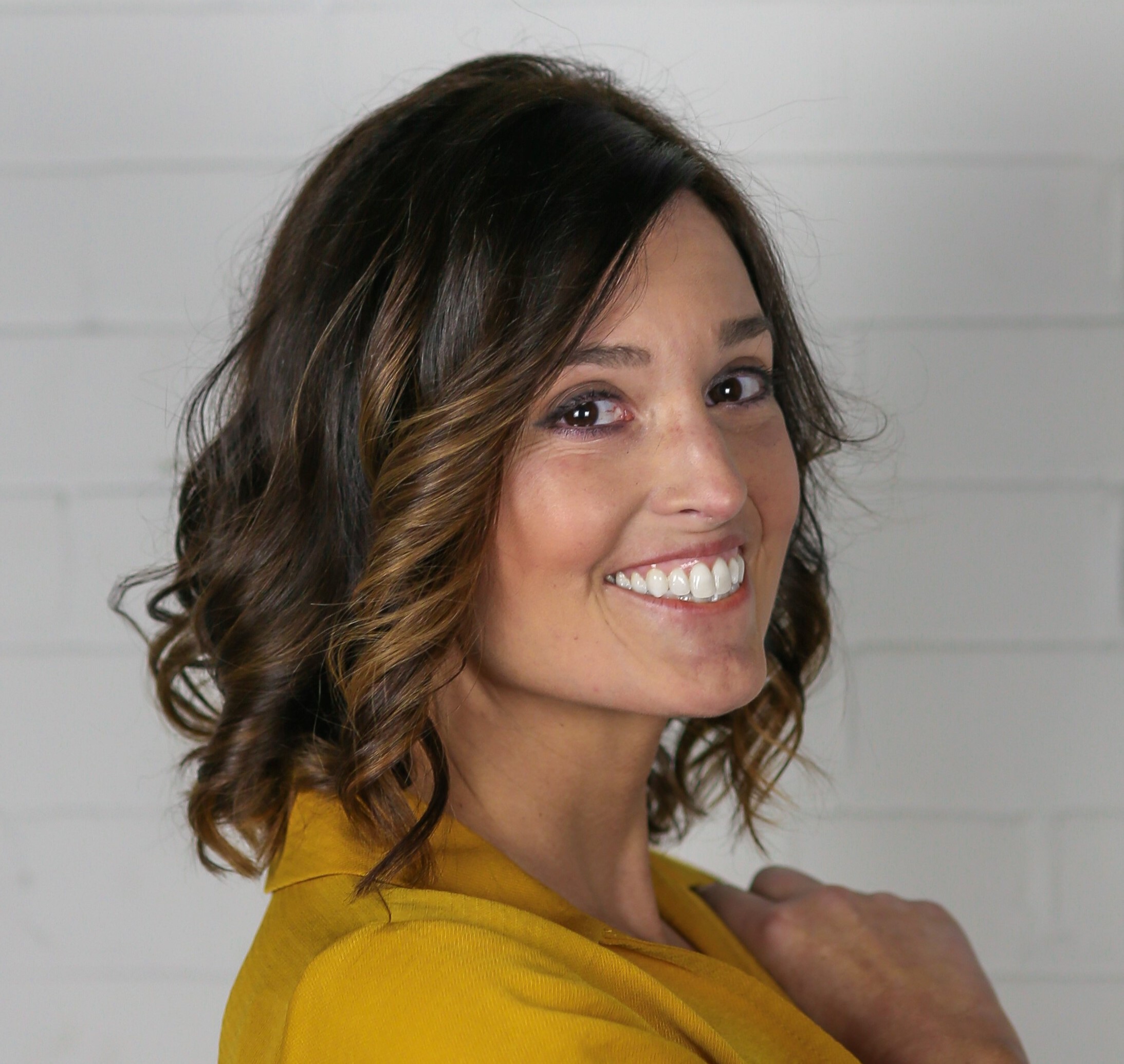 "Learning to reconnect to my body and the world around me has been an integral piece. The Dynamic Body Course is an important new tool in my toolbelt in my journey to heal from a chronic illness. Allison and Stephen have a unique and deep understanding of the body, mind, breath and movement. Their teachings have helped deepen my awareness of my body, and become more conscious of the moments when I am not so present.
Also, I've never done qigong but have always wanted to learn. The way it is presented in this course is so simple, yet I really feel more grounded after just a few minutes. I'm so grateful to them for sharing their wisdom with the world through this course._
-Courtney Gillis, Integrative Medicine Health Coach, Calgary, Alberta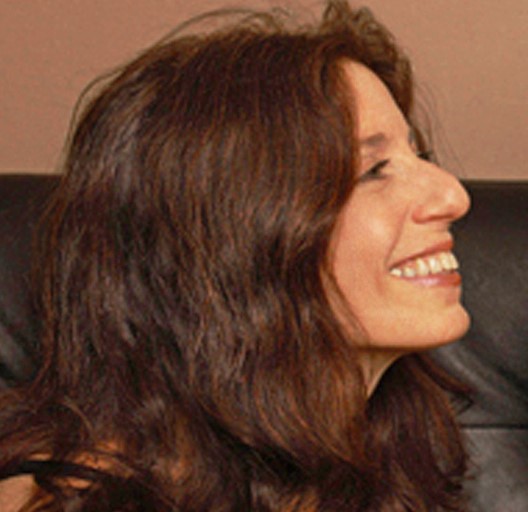 "If you are becoming aware of ill-ease, stress, or disease in your body, or want to understand and improve physical performance or artistic expression, Allison and Stephen's The Dynamic Body Course will reach out to take you on a tour of your entire body via their soothing and trustworthy voices and videos. By teaching you to slowly feel and breathe into and out of every part of your body, you will build awareness and a physical grace that will readily put you on your own course of wellness and strength. I highly recommend you take this journey.. I did. And I was pleasantly surprised at how much it helped me."
-Monica Passin, musician, teacher, multi-media artist, New York City
"I always thought of myself as an old-school, hands-on, face-to-face kind of guy, and I evaluated my learning experiences on what kind of chemistry I had with teachers. And while my physical litmus test served me well through the years, relying on making a personal connection during classes, workshops, and conferences could sometimes be a grind. Well, guess what? This old dog just found a new trick! Online learning.
In my search to find a calmer and more focused me, I have come upon a true gem. The Dynamic Body Course is a virtual video and audio course that has provided me with remarkable new tools for centering and relaxing. It is so fundamentally sound in its philosophy and guided instruction, that I soon found myself breathing and moving effortlessly, comfortably absorbing each technique. Allison Post and Stephen Cavaliere blend soothing narration and serene video presentations to create a meditative portal for relaxing, reconnecting with your inner self, and emerging on the other side subtly energized and rejuvenated.
The course is so easy to navigate and incorporate into my life that I now find myself pausing, taking "a breather," and slyly doing a qigong move to glide through whatever I'm doing in the moment. Give it a try. You will be happy that you did!"
-Michael Bellino, Actor and Owner/Operator, RIDE WITH ME Limousine Service
Frequently Asked Questions
Who can benefit from The Dynamic Body Course?
The Dynamic Body Course is an excellent choice for those looking to manage stress, heal body trauma, reset the nervous system to find deep relaxation at will, sleep better, and build physical and psychological resilience. The course will also help you to deepen empathy for yourself and open to a broader spectrum of communication with others. If you want a self-care course for you and loved ones—this is the program for you.
How long does the course take to complete and how much time should I schedule to practice?
We suggest a minimum of 5 weeks to complete the course, but we encourage you to go at a pace that works best for you. The course is designed so that by the time you are finished you will have at hand several skills that you can apply to all areas of your life. And because life is full of changes and challenges, it is powerful to revisit and review the skills as often as needed. The Dynamic Body Course will be there for you to return to as often as you need. Also, we believe that you will learn best by engaging in the course daily or at least several times per week. But however you choose to engage with the material, it's best to keep to a regular and steady practice.
What kind of format does the course follow?
The bulk of the course consists of 7 learning modules that you work through consecutively, at your own pace, and 3 bonus sections that you can use anytime. The bonuses provide handy ways to easily review the material and they offer opportunities to take your study further, in several directions. Each module offers a meditative audio recording that takes a deep dive into complete relaxation, each exploring different aspects of body awareness, two demonstration videos of qigong-style movements that complement and enhance the body awareness explorations, and a PDF to read that gives further clarification and insight into the movement. Also, at the end of the course you'll have a 26-minute video of all the movements, so that you can follow along in sequence, providing you with a full, standalone practice that is incredibly relaxing and grounding. And we have shortened versions of relaxing audios, and a movement set, for you to use conveniently throughout your busy day. Also, as part of the course, you will have the option to book private online video sessions with us at a reduced rate.
Are there additional resources beyond the learning modules?
Yes! We have three creative bonuses that work both as short reviews and as introductions to advanced practices. One is a shorter movement practice (a video lasting only 9 minutes) that you can use at those times when you just need a quick pick me up. However, in some respects, it is more subtle and therefore takes more mastery to do, so this allows for growth in dynamic body movement. Also, as part of our bonus package, you will have two shorter audio recordings that guide you through body explorations. These introduce you to the challenging and fascinating world of standing meditation while at the same time giving you the option to experience the exercises in a comfortable seated position.
If I don't have experience in meditation, movement, and mind-body practices such as yoga, dance, or tai chi, will I be able to do the course?
Absolutely! The course is designed for anyone who wants to learn a unique but simple combination of moving, breathing, and still practices. This combination supports complete relaxation, cultivates whole body awareness, and teaches the nervous system to deal with stress and tension. It is also a gentle way to build immunity, which is so important nowadays. And for anyone who does have experience with "stillness in movement and movement in stillness" this course can be an eye-opening refresher, offering new insights and even a whole new way to experience the joy of living in harmony with your body. But most of all, this course is easy to follow and refers to the concept and feel of whole-body health by means of example. And the instruction is presented in clear and accessible language. After all, well-being and joy, for us, essentially means being grounded in your body and moving with awareness.
Can I participate if I do not live in the United States?
Yes! You will be able to access the course on your device of choice, from anywhere. Everyone is welcome.
How long will I have access to the course material?
You will have access to all of the course materials for as long as the course is active. There is no time limit.
Does the course include live online group coaching?
For this course, we won't do group meetups, but when you purchase The Dynamic Body Course you will have access to Allison's discounted rate on live, personal, one-on-one health coaching. There will be directions provided in the course for how and when to arrange an appointment, and to specify which health concerns you would like to address. Allison draws upon her 35+ years of experiences with a wide range of healing modalities. (Please also refer to allisonpost.com.)
Are refunds available if I am not happy with the course?
Due to the nature of the digital audio content that is downloadable for you to use wherever you find a convenient place to meditate, and the digital video content that is available on the course, we cannot offer refunds unless under special circumstances. We will review requests on a case by case basis.